Warning: Use of undefined constant cp_host - assumed 'cp_host' (this will throw an Error in a future version of PHP) in /home/kelsafty/public_html/template4/support.inc.php on line 32


Customer Care & Support

Welcome to our Customer Care & Support Center. We are proud to provide our customers with extensive online documentation and support pages to help with any problem you may encounter. In addition, our 24/7 Live Chat support operators are standing by to provide additional assistance and answer any questions you may have. Please navigate through this support section using the navigation links on the left side of this page.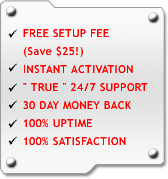 Warning: Use of undefined constant jmlplan - assumed 'jmlplan' (this will throw an Error in a future version of PHP) in /home/kelsafty/public_html/template4/footer.inc.php on line 58

Warning: Use of undefined constant disabled - assumed 'disabled' (this will throw an Error in a future version of PHP) in /home/kelsafty/public_html/template4/footer.inc.php on line 59

Warning: Use of undefined constant jmlplan - assumed 'jmlplan' (this will throw an Error in a future version of PHP) in /home/kelsafty/public_html/template4/footer.inc.php on line 58

Warning: Use of undefined constant disabled - assumed 'disabled' (this will throw an Error in a future version of PHP) in /home/kelsafty/public_html/template4/footer.inc.php on line 59

Warning: Use of undefined constant _CREATED_BY_ - assumed '_CREATED_BY_' (this will throw an Error in a future version of PHP) in /home/kelsafty/public_html/template4/footer.inc.php on line 59

Warning: Use of undefined constant name - assumed 'name' (this will throw an Error in a future version of PHP) in /home/kelsafty/public_html/template4/footer.inc.php on line 60


Application 1000

Warning: Use of undefined constant jmlplan - assumed 'jmlplan' (this will throw an Error in a future version of PHP) in /home/kelsafty/public_html/template4/footer.inc.php on line 58

Warning: Use of undefined constant disabled - assumed 'disabled' (this will throw an Error in a future version of PHP) in /home/kelsafty/public_html/template4/footer.inc.php on line 59

Warning: Use of undefined constant _CREATED_BY_ - assumed '_CREATED_BY_' (this will throw an Error in a future version of PHP) in /home/kelsafty/public_html/template4/footer.inc.php on line 59

Warning: Use of undefined constant name - assumed 'name' (this will throw an Error in a future version of PHP) in /home/kelsafty/public_html/template4/footer.inc.php on line 60


Premium 800

Warning: Use of undefined constant jmlplan - assumed 'jmlplan' (this will throw an Error in a future version of PHP) in /home/kelsafty/public_html/template4/footer.inc.php on line 58

Warning: Use of undefined constant disabled - assumed 'disabled' (this will throw an Error in a future version of PHP) in /home/kelsafty/public_html/template4/footer.inc.php on line 59

Warning: Use of undefined constant _CREATED_BY_ - assumed '_CREATED_BY_' (this will throw an Error in a future version of PHP) in /home/kelsafty/public_html/template4/footer.inc.php on line 59

Warning: Use of undefined constant name - assumed 'name' (this will throw an Error in a future version of PHP) in /home/kelsafty/public_html/template4/footer.inc.php on line 60


Application 300

Warning: Use of undefined constant jmlplan - assumed 'jmlplan' (this will throw an Error in a future version of PHP) in /home/kelsafty/public_html/template4/footer.inc.php on line 58

Warning: Use of undefined constant disabled - assumed 'disabled' (this will throw an Error in a future version of PHP) in /home/kelsafty/public_html/template4/footer.inc.php on line 59

Warning: Use of undefined constant _CREATED_BY_ - assumed '_CREATED_BY_' (this will throw an Error in a future version of PHP) in /home/kelsafty/public_html/template4/footer.inc.php on line 59

Warning: Use of undefined constant name - assumed 'name' (this will throw an Error in a future version of PHP) in /home/kelsafty/public_html/template4/footer.inc.php on line 60


Premium 300

Warning: Use of undefined constant jmlplan - assumed 'jmlplan' (this will throw an Error in a future version of PHP) in /home/kelsafty/public_html/template4/footer.inc.php on line 58

Warning: Use of undefined constant disabled - assumed 'disabled' (this will throw an Error in a future version of PHP) in /home/kelsafty/public_html/template4/footer.inc.php on line 59

Warning: Use of undefined constant _CREATED_BY_ - assumed '_CREATED_BY_' (this will throw an Error in a future version of PHP) in /home/kelsafty/public_html/template4/footer.inc.php on line 59

Warning: Use of undefined constant name - assumed 'name' (this will throw an Error in a future version of PHP) in /home/kelsafty/public_html/template4/footer.inc.php on line 60


Premium 1000

Warning: Use of undefined constant jmlplan - assumed 'jmlplan' (this will throw an Error in a future version of PHP) in /home/kelsafty/public_html/template4/footer.inc.php on line 58

Warning: Use of undefined constant disabled - assumed 'disabled' (this will throw an Error in a future version of PHP) in /home/kelsafty/public_html/template4/footer.inc.php on line 59

Warning: Use of undefined constant _CREATED_BY_ - assumed '_CREATED_BY_' (this will throw an Error in a future version of PHP) in /home/kelsafty/public_html/template4/footer.inc.php on line 59

Warning: Use of undefined constant name - assumed 'name' (this will throw an Error in a future version of PHP) in /home/kelsafty/public_html/template4/footer.inc.php on line 60


Premium 500

Warning: Use of undefined constant jmlplan - assumed 'jmlplan' (this will throw an Error in a future version of PHP) in /home/kelsafty/public_html/template4/footer.inc.php on line 58

Warning: Use of undefined constant disabled - assumed 'disabled' (this will throw an Error in a future version of PHP) in /home/kelsafty/public_html/template4/footer.inc.php on line 59

Warning: Use of undefined constant jmlplan - assumed 'jmlplan' (this will throw an Error in a future version of PHP) in /home/kelsafty/public_html/template4/footer.inc.php on line 58

Warning: Use of undefined constant disabled - assumed 'disabled' (this will throw an Error in a future version of PHP) in /home/kelsafty/public_html/template4/footer.inc.php on line 59

Warning: Use of undefined constant _CREATED_BY_ - assumed '_CREATED_BY_' (this will throw an Error in a future version of PHP) in /home/kelsafty/public_html/template4/footer.inc.php on line 59

Warning: Use of undefined constant name - assumed 'name' (this will throw an Error in a future version of PHP) in /home/kelsafty/public_html/template4/footer.inc.php on line 60


Application 800

Warning: Use of undefined constant jmlplan - assumed 'jmlplan' (this will throw an Error in a future version of PHP) in /home/kelsafty/public_html/template4/footer.inc.php on line 58

Warning: Use of undefined constant disabled - assumed 'disabled' (this will throw an Error in a future version of PHP) in /home/kelsafty/public_html/template4/footer.inc.php on line 59

Warning: Use of undefined constant _CREATED_BY_ - assumed '_CREATED_BY_' (this will throw an Error in a future version of PHP) in /home/kelsafty/public_html/template4/footer.inc.php on line 59

Warning: Use of undefined constant name - assumed 'name' (this will throw an Error in a future version of PHP) in /home/kelsafty/public_html/template4/footer.inc.php on line 60


Application 500

Warning: Use of undefined constant jmlplan - assumed 'jmlplan' (this will throw an Error in a future version of PHP) in /home/kelsafty/public_html/template4/footer.inc.php on line 58

Warning: Use of undefined constant disabled - assumed 'disabled' (this will throw an Error in a future version of PHP) in /home/kelsafty/public_html/template4/footer.inc.php on line 59

Warning: Use of undefined constant _CREATED_BY_ - assumed '_CREATED_BY_' (this will throw an Error in a future version of PHP) in /home/kelsafty/public_html/template4/footer.inc.php on line 59

Warning: Use of undefined constant jmlplan - assumed 'jmlplan' (this will throw an Error in a future version of PHP) in /home/kelsafty/public_html/template4/footer.inc.php on line 58